The Thai magic mushroom strain has been found in Koh Samui, a beautiful and small island in the south of Thailand.
The caps of the Thai psilocybe Cubensis can be round to flat with a light yellow-brown to almost orange-brown color.
The stem is usually thin and widens at the top.  It is said that this strain was first named and brought to the west by ethno-mycologist John Allen 1991.
.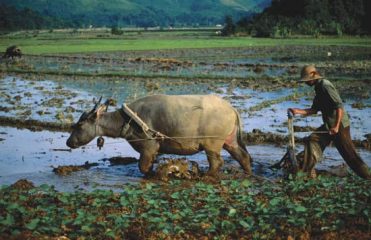 .The most common environment where the Thai mushroom grows is rice paddies where water buffalo's  work the fields.
We can say that the original Thai mushroom is a dung fungi as they grow feeding on water buffalo dung nutrients.
Local Thai people, particularly native cattle owners, harvest the fungi when the water buffalo is moved from the rice paddies to the mountainous terrain at the start of the rice production season in late fall and early spring.
How can Magic Mushrooms help me?
 Magic mushrooms aren't only psychoactive but also therapeutic. The scientific community has discovered that psilocybin does offer many therapeutic benefits, especially when consumed in microdoses. Still, even regular doses can help you deal with depression or anxiety. Other medical conditions you can treat include:
Chronic pains
Treatment-resistant depression
Migraines
Fibromyalgia
Cluster headaches
Bipolar disorder
Alzheimer's disorder